uses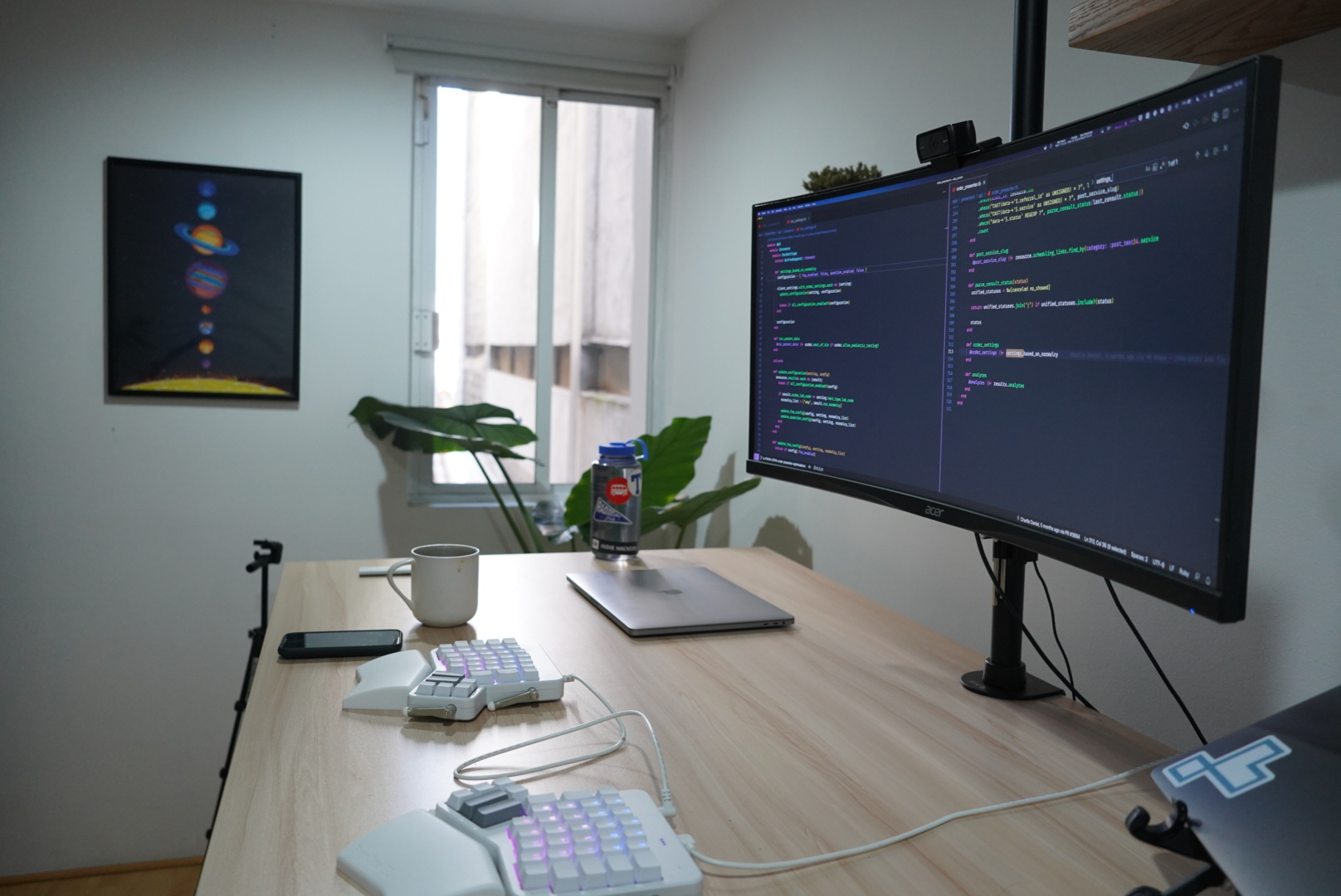 Desk setup
That's about it. I'm pretty happy with the overall ergonomics of this setup. Whenever I'm feeling tired of sitting down I just press a button on my desk and it lifts to a preprogrammed height to keep on working and I can sit down by doing the same thing.
My most important buy was the ergodox. It trully makes a difference for people who type all day like me. Wrist cramping is not a question of if, but when it will happen. And the Ergodox will help you with posture and wrist placement.
Camera
Headphones
First one I had was the Bose QC 35 since 2019 but it got worn out on the earpads pretty fast, other than that they are the best headphones I've had.
I just got the Airpods Max as a present and that's what I'm currenly using when working at the desk.
I also have the Airpods pro for when I'm out an about, but they definitely aren't built to last. I'm on my second free replacement from Apple and they are starting to worn out again.
If I had to buy new headphones, I'd go with the newest iteration of the Bose headphones QC 45. Great sound, durability and feel.
Mac
MacBook Pro (16-inch, 2019), 64 GB RAM, 1TB SSD, Intel i9 (yes I'm saving up for a 3G M1)
Join my newsletter
If you want to receive my latest essays and interesting finds subscribe to my list: